An African safari was one of my biggest bucket list experiences and, I'll be honest, at first, I was confronted with a completely new packing dilemma — what should I pack for a safari?
I had done an elephant safari in Sri Lanka and spent a couple of days at Gondwana Game Reserve in South Africa, but since then, I've explored many game reserves throughout the top safari destinations in Africa, including Namibia, Uganda, Kenya, Botswana, and South Africa, and have refined my safari packing list.
When you're staying in and exploring the bush, my best advice is to choose comfort above all things. But, comfortable doesn't have to mean frumpy. A cute safari style is easily achieved with comfortable layers that will keep you warm on early morning game drives and cool during hot afternoons back at your accommodation.
Use my packing ideas below, but revise as needed based on weather and season for your own safari trip!

Weather: We had beautiful weather around Maasai Mara in late-March. However, March to May marks the wet season across much of Kenya.
In the peak of the rainy season most other parks, especially in the highlands and the coastal parks, can be problematic with regards to heat, humidity, and continuous rain. June through October and January-February are typically high season and offer the best weather.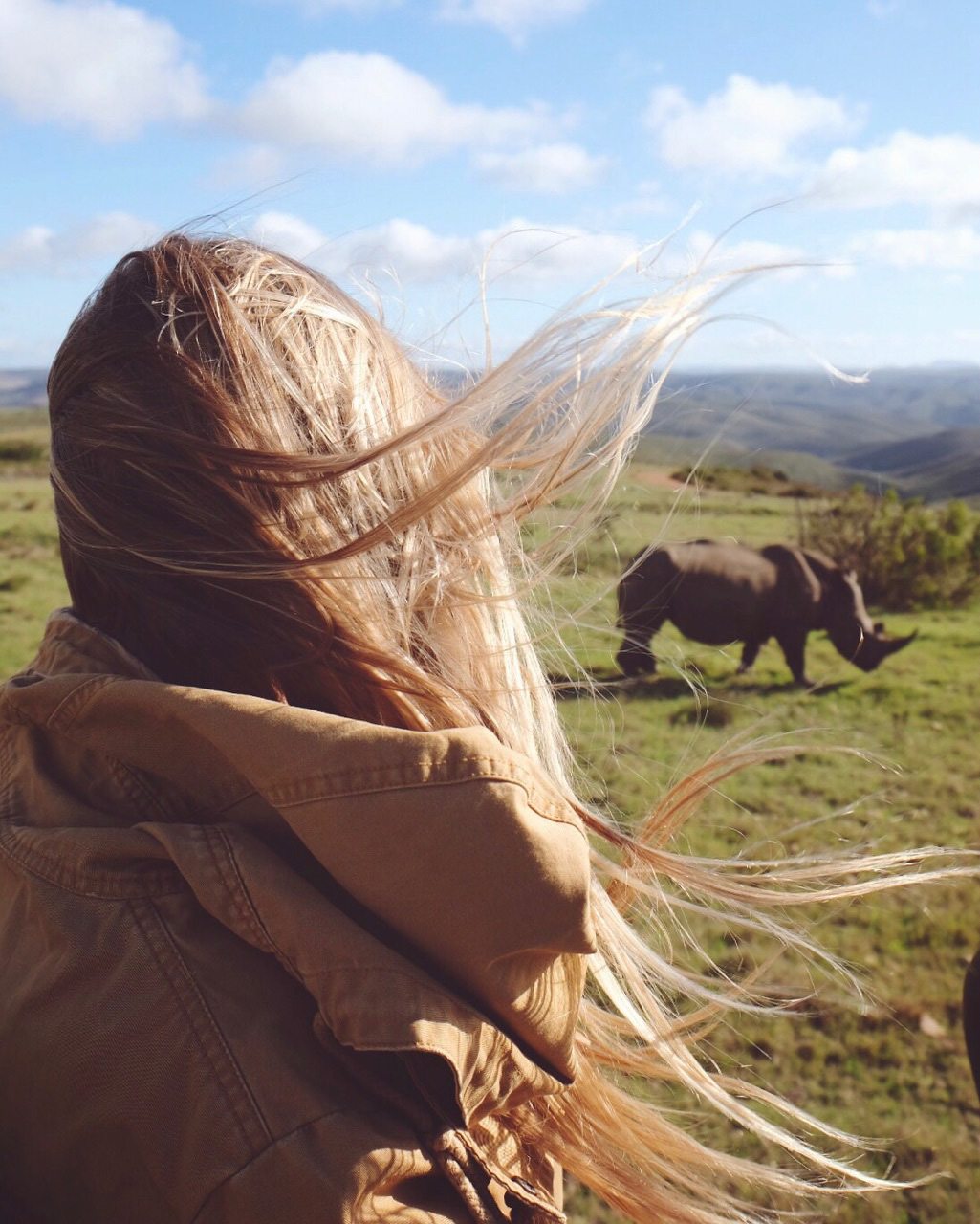 What to Expect on an African Safari
Depending on the destination you're traveling to, most game drives are in the early morning (around 5 or 6am) returning around 11am and in the evening (around 4pm) returning just after sunset.
Helpful Tip: "Safaris" are typically referred to as "game drives" around Africa.
Morning Game Drive: It is typically quite cold on the early morning game drives, so you'll want to wear lots of layers and remove them as the morning sun gets warmer.
When staying at Mahali Mzuri and Cottar's Camp in Kenya, they provided hot water bags on our early morning game drives to help keep us warm as well!
After exploring for a few hours, your guides might set up a bush breakfast or coffee and tea for you to enjoy before heading back. You'll typically return to your accommodation before the heat of the day really sets in.
Evening Game Drive: Your evening game drive starts when the warm sun is still up, but expect the temperature to drop quickly — especially at sunset. Most evening game drives involve a couple of hours of exploring and end with sundowners (evening drinks at sunset) and snacks before heading back